Pirelli Tyres | Pirelli Motorcyle Tyres
Pirelli was founded in Milan in 1872 and today stands as a global brand known for its cutting edge technology, high-end production excellence and passion for innovation that draws heavily on its Italian roots.
With 19 production plants in 12 countries and a commercial presence in over 160, Pirelli has around 31,500 employees and had a turnover in 2018 of about 5.2 billion €. , It is among the world's major producers of tyres and associated services and the only one focused solely on the Consumer tyre market, which includes tyres for cars, motorcycles and bicycles.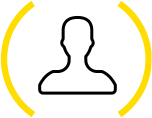 Pirelli, a Pure Consumer Tyre